With a vast assortment of wines, a special eye to Italian ones, you can find platters of cold meats and cheese or traditional dishes such as carbonara or straccetti. You can also enjoy a Traminer with a Pizza Margherita, a fresh mixed salad and our hallmark crostini of potatoes with a choice of "provola cheese and vegetables" or "speck and porcini mushrooms"! To end with style you can try our yummy Illy Tiramisù served warm and made on the spot for you.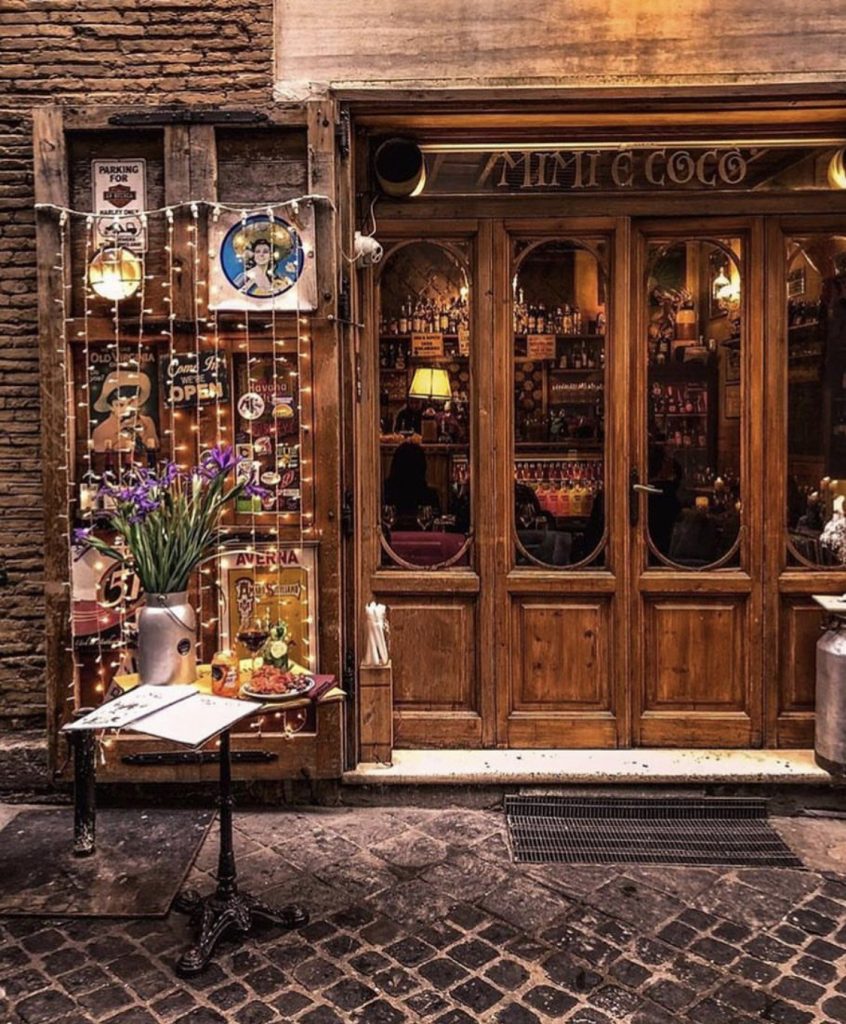 Right in the heart of Rome, there's a place where the sun always shines. It's where you can find us. Cosy and inviting, located in what was once a 16th century Bishop's Palace, ours is the perfect location for anyone who wants to relish an easy going and comfortable mood on the set of Rome's bustling nightlife.
Since from the beginning our main goal has been to respond to the tastes and wishes of each one of our friends, to offer anyone who should choose to drop in at "Mimi and Coco" a smile, somewhere to relax, enjoy a moment of pleasure, a place you'd never wish to leave! Each and everyone of our friends who decide to drop in are welcomed at "Mimi and Coco's", in a personal manner, whoever they may be, as we do our best to meet individual desires and tastes. Stop by for a chat, a fun moment, or simply to taste a glass of wine and catch a whiff of the delicious smelling dishes that emerge from our kitchens! A Wine Bar for all, the perfect setting for a date by candlelight, an evening with friends, one that can become a familiar place to meet… Our target is to make you feel good!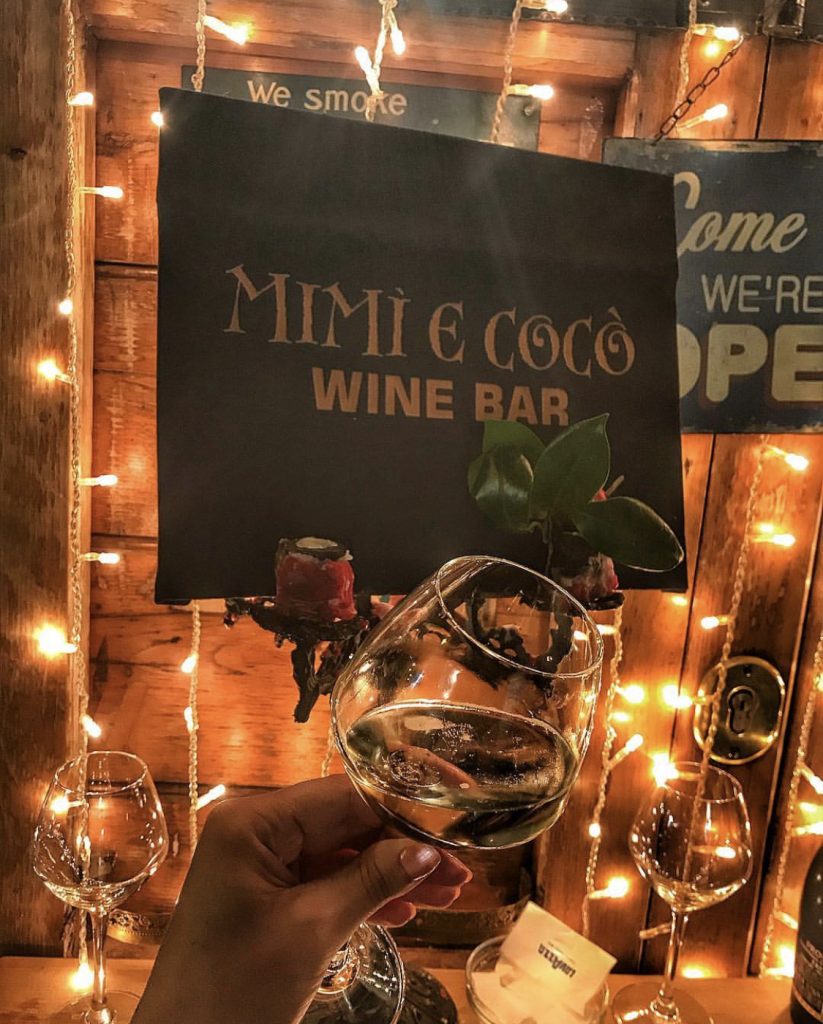 Wine and Hospitality is our motto at "Mimi and Coco", we'd like you to feel at home.

OPENING TIME:
MON-THU 16:00/01:00
FRI-SAT-SUN 10:00/01:00